With more than 35 years of expertise, the owners and executives at K&B Transportation know how to support their drivers, keep their fleet operating smoothly, and foster a culture of hard work so their drivers can succeed. K&B's team has successfully completed 14 thousand deliveries in more than 40 states, totaling more than 79 million miles of travel. That is amazing! 
K&B has a long standing history of excellence following its inception in 1987. And since the 1930's, reefer trucking has been paramount in transporting perishable goods. Let's take a look at the history of trucking and more importantly K&B Transportation history!
The 1930's
– Food supply chain in America is changed forever by refrigerated containers.
The local and seasonal agricultural transportation sector was eventually transformed by the refrigerated truck of the 1930s into the modern, supermarket-based lifestyle we know today.
The 1940's
–
Truckers mobilize for war
The refrigerated truck container, strong diesel engines, and a network of brand-new highways all contributed to the boom in the trucking industry: from 521 thousand paved miles in 1925 to 1.72 million in 1945. For the first time since the Transcontinental Railroad was finished in 1869, trucks eclipsed trains as the main transporter of commodities and products during the postwar era.
The 1950's & 60's
–
President Eisenhower signs the National Interstate and Defense Highways Act
In the late 1950s and early 1960s, the Interstate Highway System, a sizable network of highways connecting significant cities throughout the continent, was constructed, which accelerated the development of trucking. In terms of public works, it was the biggest undertaking ever. Tens of billions of dollars were approved by the government to build 40,000 miles of interstate highways.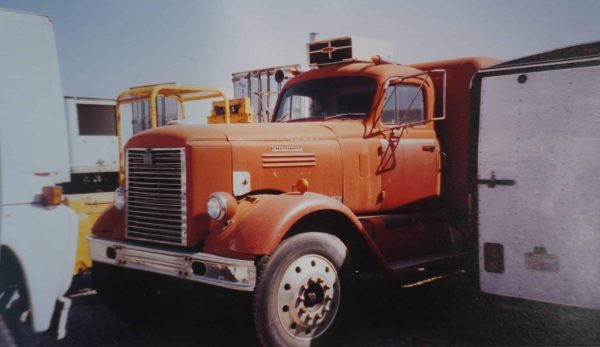 The 1970's & 80's – President Jimmy Carter signed the Motor Carrier Act
Truck drivers participated in widespread strikes against the growing price of diesel during the energy crises of 1973 and 1979, and the Motor Carrier Act of 1980 dramatically deregulated the industry. Trucking and so-called "big-box stores" started to rule the freight industry in the latter decades of the 20th century.
1987: K&B Transportation Humble Beginnings
Ken Ackerman established K&B Transportation in Sioux City, Iowa. Transporting carcass meat from IBP kill plants to IBP processing units was done by the 25 tractor and 85 meat rail trailer operation.
1989: K&B Launches Over the Road
K&B started concentrating on carrying freight around the Greater Midwest when IBP (now Tyson Fresh Meats) made the decision to transport its carcass meat on their own tram trailers.
The 1990's – K&B Transportation Expands
1997: K&B Transportation Relocates to South Sioux City
To make the transportation process easier and be closer to the IBP plants, the company moved to their current location in South Sioux City, NE.
1999: K&B's Fleet Continues to Grow
K&B acquired Artex Transportation along with its fleet of 25 tractor trailers.
The 2000's – Truckers protest fuel prices and a major financial crisis
Major cover articles in every year of the 2000's focused on the industry's struggle with the rising and unpredictable cost of fuel.

Even more crippling, the financial crisis of 2008 made a major impact on the transportation industry. A BLS article stated, "A dramatic slowdown in consumer demand has been crippling the Nation's trucking firms, making job losses during the current recession worse than at any time since the series began in 1990."
The 2020's – The impact of COVID-19
Fast forward to the year we'll never forget, 2020, when truck drivers were regarded as essential employees. While many workers stayed at home, reefer truck drivers saw little impact on their day-to-day hauls. The trucking companies that served the restaurant and entertainment industries, however, faced the same challenges as their brick-and-mortar customers.
As a result of expanding their operation to encompass more than 2,000 pieces of equipment and opening new lanes of traffic, K&B Transportation has become a leader in the delivery of perishable goods. In addition, a second structure was constructed to house our body shop, safety/logs, driver classroom, and recruiting departments.
K&B Freightliner Cascadia Trucks Today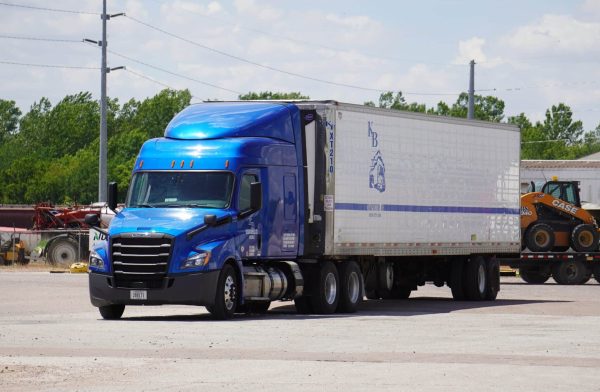 K&B Transportation provides flexible and competitive compensation plans. Its pay scale is transparent, so you can see right away how it stacks up against those of other transportation-related professions. With bonuses like home weekends and other alluring benefits, you can easily earn in the upper five figures or even a six-figure salary.
Apply to join the K&B Transportation team if you're seeking a career with a stable company offering a salary that gives you and your family an opportunity to flourish. To find out more about becoming part of K&B's legacy, give us a call at 800-549-7599.